Cyber Liability and Data Breach Insurance Consulting
RightExposure offers cyber liability and data breach consulting including help to understand the value of insurance to protect small and mid-sized organizations in the United States.
resilience@rightexposure.com –  (202) 839-5563  – Warrenton, VA
Small and Mid-Size Organizations: RightExposure works closely with both the public and private sector in support of small and mid size organizations within the United States. 
Supply Chain: Helping  them understand their cybersecurity responsibilities.
Insurance Industry: Helping them understand the needs of small and mid-sized organizations for sustainability and cyber protection. Identifying products and services they can bring to support cyber hygiene by taking advantage of large numbers.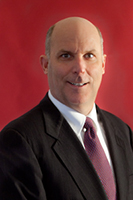 Charlie Tupitza is a licensed insurance consultant.  He was a charter member of the presidential directive working group to determine needs of the US government procurement community in support of cyber security. He participates regularly in working groups regarding supply-chain cyber security and sustainability and other related topics such as utilization of the NIST Cybersecurity Framework, Risk Management Framework and SP 800-171 to protect information.
Charlie communicates regularly with the FTC, NIST, GSA, DHS, DoD, SBA and associations representing large groups of small and mid-size companies.  As the CEO of the National Forum for Public Private Collaboration he led a study to help understand the value of cyber liability and data breach insurance for small organizations.